Table of Contents
The Cloudbase Solutions Support Portal
Introduction
This manual is intended as a guide for the Cloudbase Solution Support portal. At the end of the document you can also find a glossary of terms used throughout the manual.
Create an Account
Visit https://support.cloudbase.it
Click Sign in to create a new user.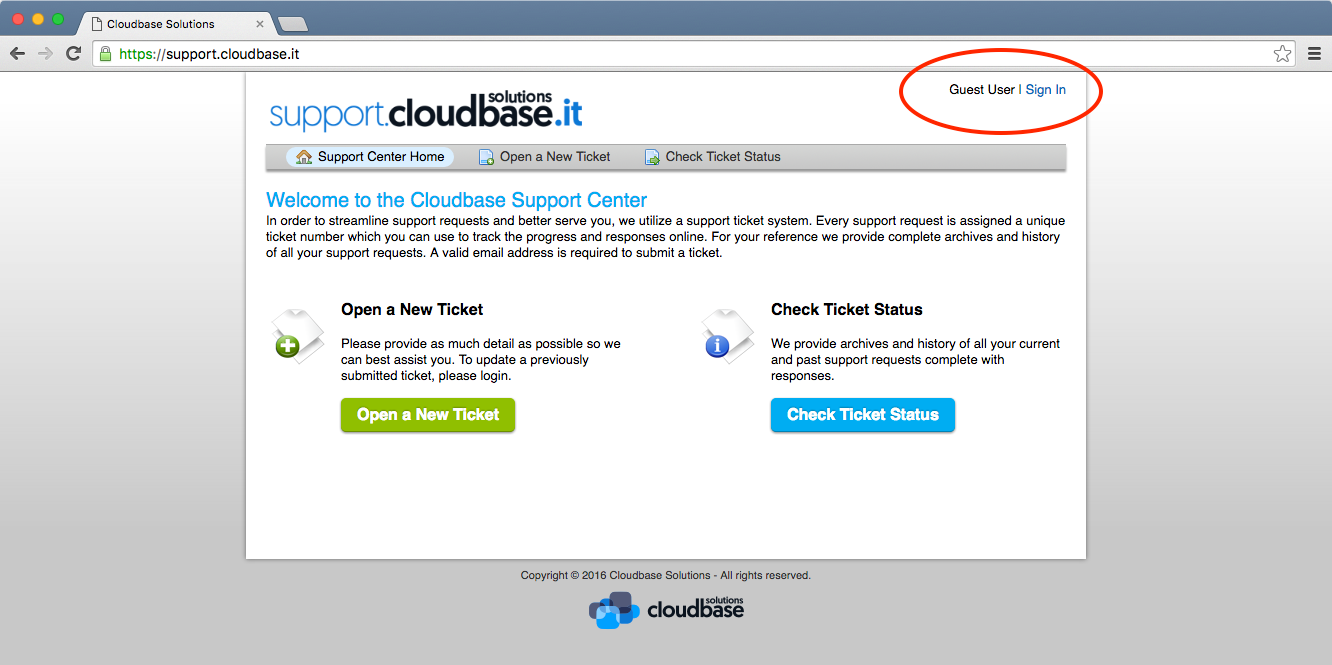 Click the Create an account link.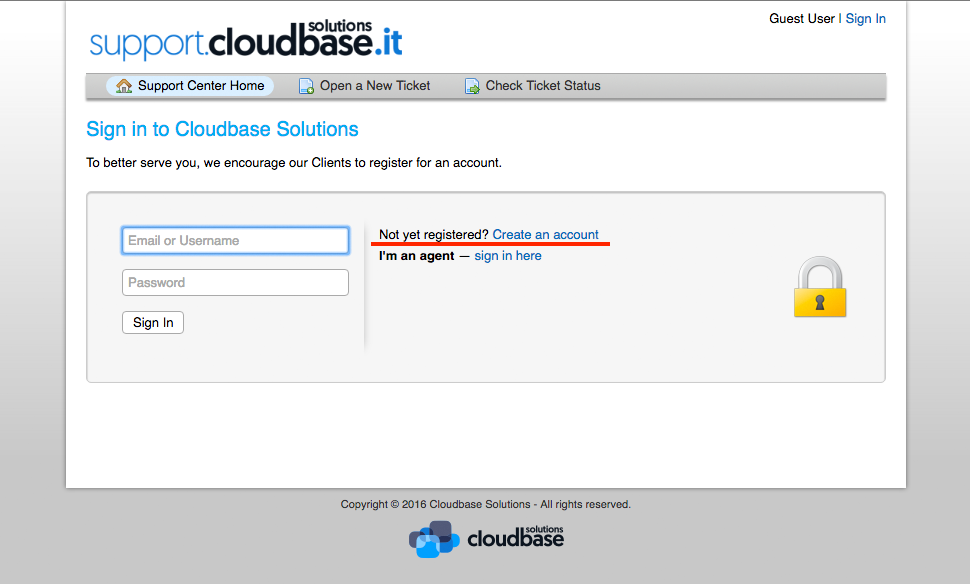 Fill out all the required fields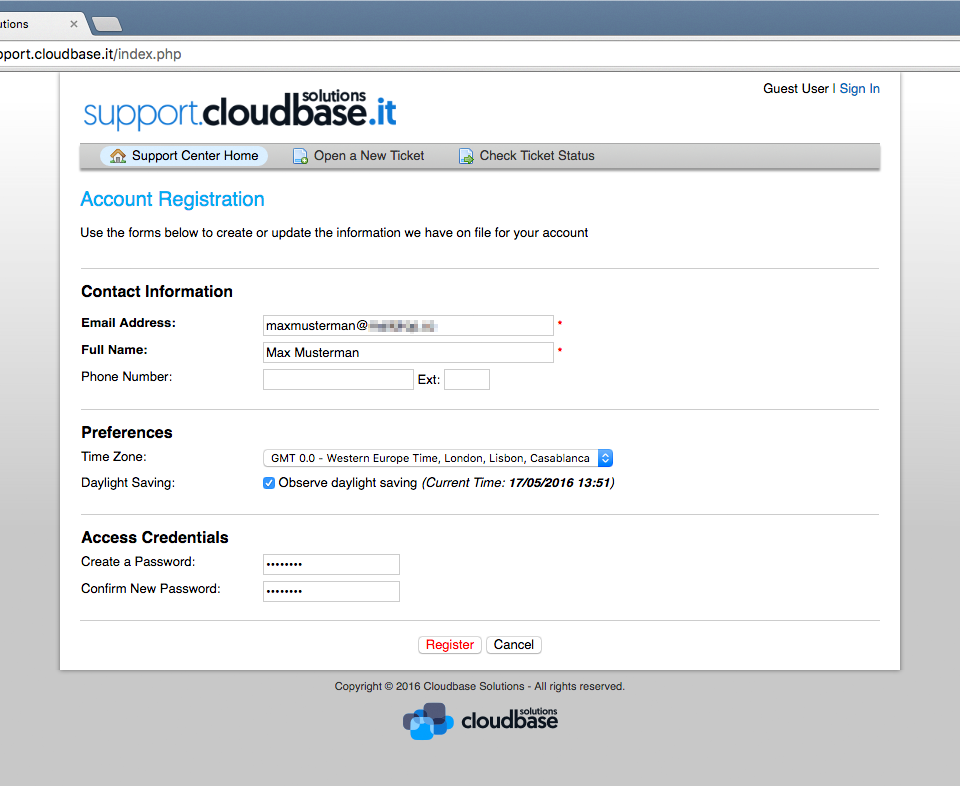 You will receive a confirmation email shortly. Please follow the link in the email to confirm your account.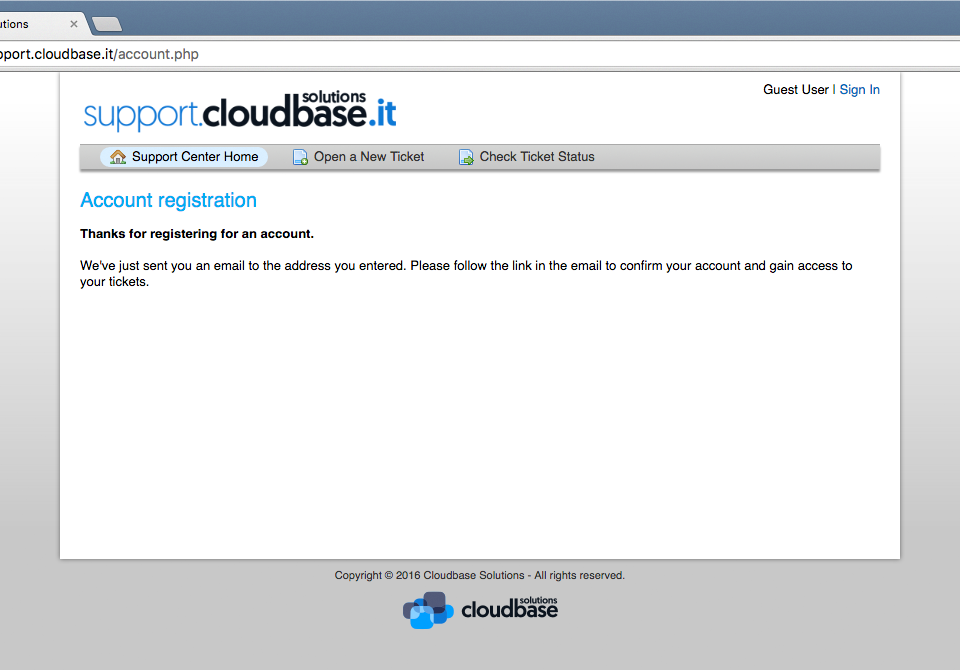 Submit your first ticket
From the main page, select Open a New Ticket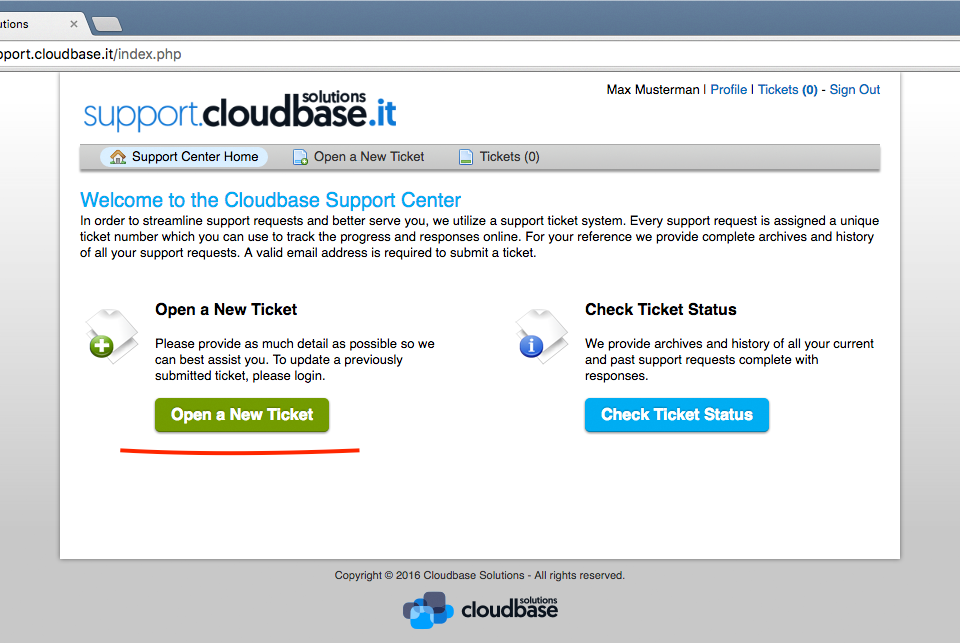 Fill out the necessary information. The individual fields are explained in the Glossary section.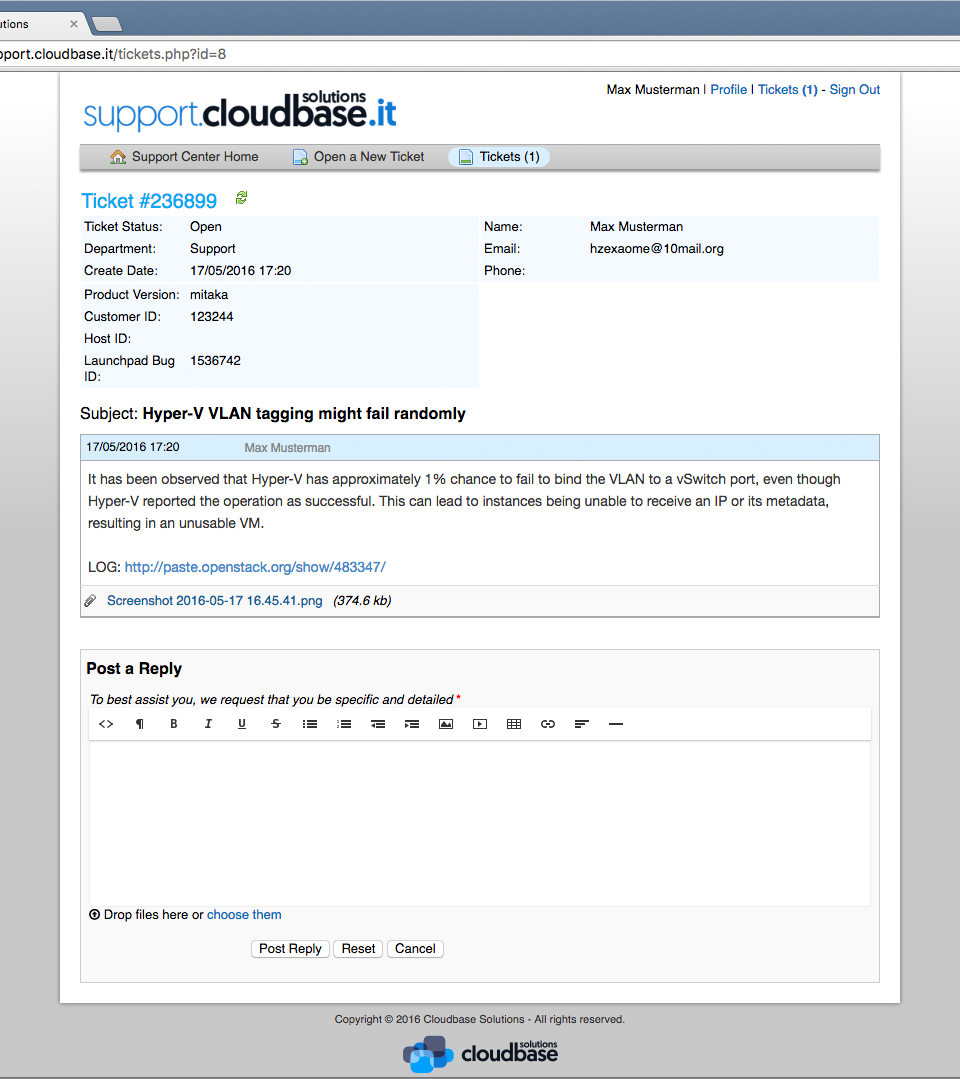 Get a reply from a Cloudbase Solutions support engineer
After the ticket has been submitted, a Cloudbase Solutions support engineer will be assigned to your ticket. For every reply you'll receive an email.
The ticket can be closed only by a Cloudbase Solutions support engineer
Check Ticket Status
Glossary
| | |
| --- | --- |
| Help Topic | A list of available topics to better define the problem. |
| Issue Summary | Short description of the issue. |
| Issue Details | Please detail the issue as precisely as possible. For log files or any text content longer than a few lines, please attach the file to the issue. You can also attach relevant files (screenshots, zipped files, etc). |
| Product version | Product/Software version. Example: mitaka, 8.0.0, etc. |
| Customer ID | The Customer ID assigned when purchasing our products or services. |
| Host ID | ID of the host or server (optional). |
| Launchpad Bug ID | If there is a Launchpad Bug associated with the issue, please provide the ID (optional). |
| SLA | Service Level Agreement. |